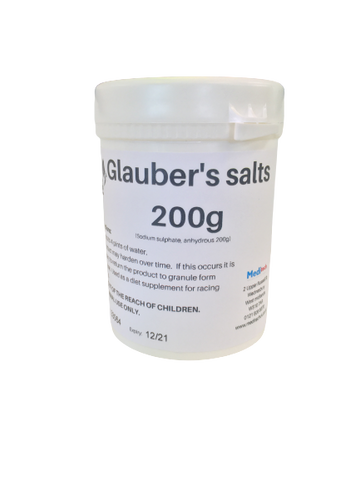 Glaubers Salt 200g BATCJ NO: 592020321 EXP: 10/23
This is used as a traditional diet supplement and should be stored in well-closed containers in a cool place. Use approximately two-thirds of the amount normally used of crystals of Glauber's Salt. Can be used as part of an electrolyte mixture, or a laxative "to clear birds out".
Directions: Add 1 teaspoon to 4 pints of water.
This product may harden over time. If this occurs it is necessary to return the product to granule form before use.
---
We Also Recommend
---